Tennis World Tour Steam Key Global
Tennis World Tour Steam Key is a digital product - no box delivery. The price applies to a digital version of the product. It is a Global Steam Key and in stock now, welcome to order in keysbuff and get a wonderful game experience!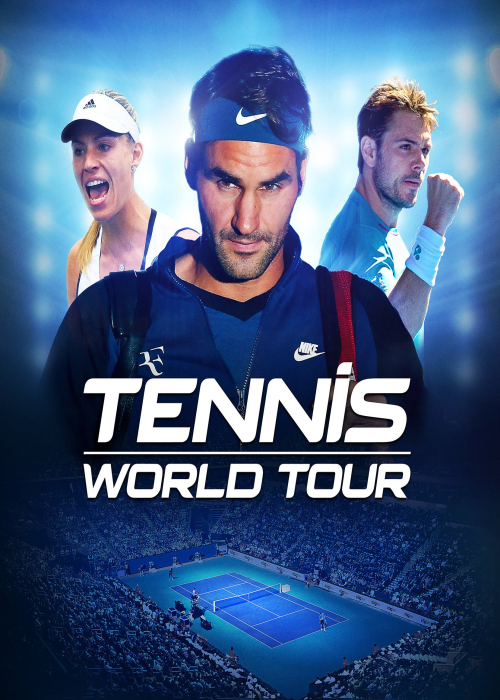 New
Platform:


Product Description
Become one of 31 famous tennis players and play the match or tournament of your life. The Tennis World Tour game offers lesson on how to play and matches on different types of courts. You can choose your player, style, tactics and get to the number one spot in the tennis world.
Tennis World Tour sets new standards when it comes to tennis simulation. The players can choose from as many as 31 international, great, world famous tennis players – both veterans and rising stars – to launch their own adventure in professional sport. There is option to learn how to shoot the ball, how to behave on different type of surface of the court and to master tactics. In career mode you can come from zero to number one in the world by training, managing staff, buying equipment and then playing at tournaments.
Features:
THE BIGGEST STARS IN TENNIS -
Play as one of the 30 best tennis players in the world: Roger Federer, Angelique Kerber, Stan Wawrinka and many of the sport's legends.
PERFECTLY REPRODUCED MOVEMENT -
Realistic animations, carefully reproduced in the game using motion capture technology, help you learn all of the shots used in modern tennis: the slice, lob, top spin, etc.
EVERY PLAYING SURFACE -
18 types of courts: hard, clay, grass, carpet and even hardwood. Each surface affects the playing conditions.
A COMPLETE CAREER MODE -
Create your player and experience a career worthy of a professional: training, tournaments, staff management, equipment purchases, etc.
AN UNEQUALLED TACTICAL DIMENSION -
Decide what strategy to adopt for each match and use your skill cards to defeat your opponents.