Playstation Plus 365 Days Poland
Note: Code extends the validity of your account for 365 days. It works only on Polish accounts ONLY. It is in Stock now and welcome to order on keysbuff.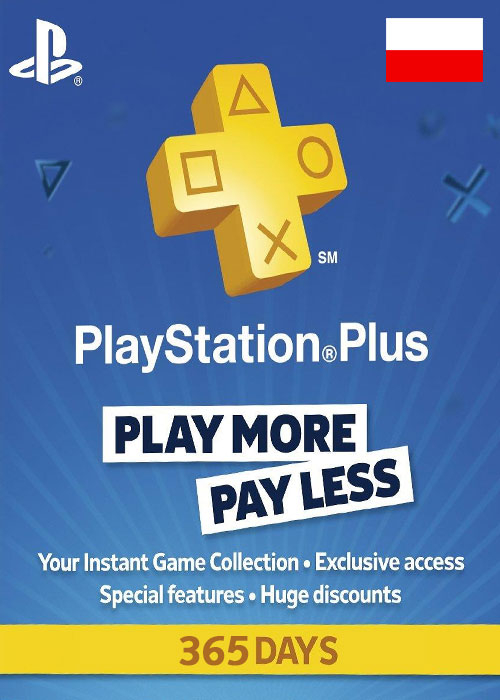 Hot
Platform:

Region:

Stock:
Available for order
bestseller! Demand exceeds supply!We are replenishing our stock,We will send the keys to your email within 48 hours from your reservation.
Product Description
Please note this code will only work on Poland PSN accounts and can add 365 days membership to your PSN account.
PlayStation Plus delivers a new level of access and convenience so you can do more of what you love... playing games!
PlayStation Plus includes cool stuff like Full Game Trial where you can try before you buy. Or, enjoy early access to select demos and games, as well as priority beta invites. Best of all, the value pays off with killer exclusive discounts, free games, and free downloads from PlayStation Store.
All free games and add-ons are yours to keep and use the entire time you are a PlayStation Plus subscriber. All this, and much more. Check it out. It's Your Play.

Related Products:
* Playstation Plus 90 Days Poland
* Playstation Plus 90 Days UK
* Playstation Plus 365 Days ES/SPAIN
* Playstation Plus 90 Days ES/SPAIN