Metal Gear Survive Steam Key Global
Metal Gear Survive (PC) for Steam is a digital product - no box delivery. The price applies to a digital version of the product.It is in stock now,welcome to order on keysbuff and get a wonderful game experience!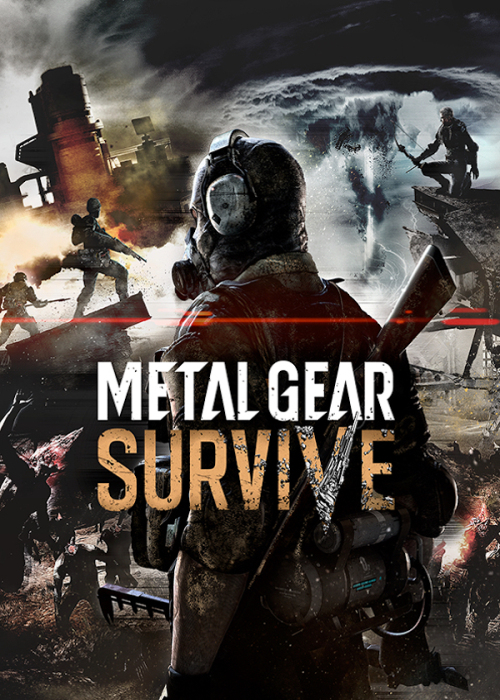 New Hot
Platform:


Product Description
Metal Gear Survive offers you two modes: Single Player and Co-op. Single Player as the name itself suggest takes you through the story of Metal Gear Survive. Here you will be able to learn all the necessary skills to become a perfect agent and soldier. Then you have to use all the newfound abilities in order to be able to survive in Co-op. Join your forces with other players in order to prevail in this harsh and brutal world. The Co-op is going to provide you with various rewards, which you can use to take on even harder tasks.
The year is 1975. Cold War tensions continue to ease, and the Vietnam War is finally coming to conclusion. The legendary mercenary known as Big Boss leads an army of soldiers which belongs to no nation. His organization is one of the most powerful in the World. However, a mysterious organization known as XOF launched a surprise attack on the Mother Base, Big Boss's base of operations. You were one of the mercenaries, who tried to protect Big Boss and your "home". Still, the Mother Base falls and then an intense light appears from the sky, opening a wormhole in the center of the base. You saved Big Boss from being sucked in but then you lost consciousness. Then you woke up a six month later. It turns out that you were infected with a mysterious virus. Now you have to travel to the parallel world, the same which your friends were sucked into six months ago. The new universe "welcomes" you with a hellish landscape, where victims of the infection were transformed into weird and grotesque creatures. Luckily, you meet unexpected allies. Soldiers of XOF who also try to survive. You have to join forces if you want to run from this hell.
In order to be able to navigate through this universe, you have to build a safe haven. The base camp is not only the place in which you can play next operations, but it is also your fortress against enemies. The Metal Gear Survive gameplay requires you to upgrade and reinforce it in order to be able to repel constant attacks. However, you also have to focus on facilities which help you produce food, supplies, weapons or ammunition.
You have traveled to a parallel universe. Hence, to survive in this hostile world, you'll have to master the art of crafting. You can craft almost everything, starting from equipment, through weapons to various items needed for survival. Find recipes for new items and weapons. Adapt to these harsh conditions like a real soldier you are supposed to be.