Tom Clancy's Rainbow Six Siege Year 3 Pass DLC UPLAY CD KEY GLOBAL
This product requires you to have Tom Clancy's Rainbow Six Siege - Standard Edition Uplay Key GLOBAL activated on your Uplay account in order to play.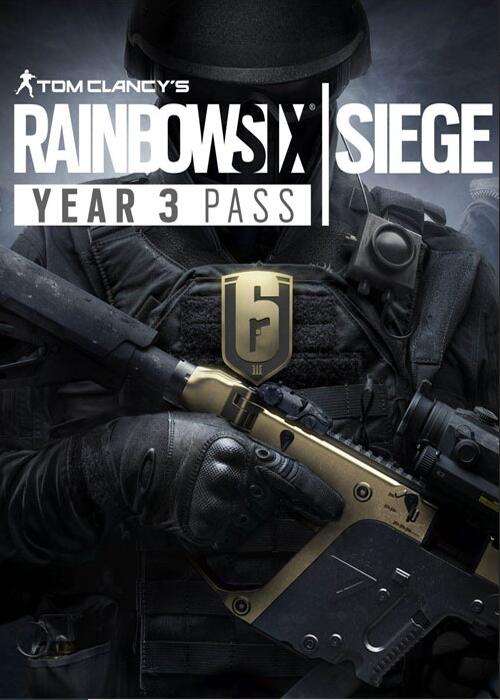 New Hot
Platform:


Stock:
Available for order
bestseller! Demand exceeds supply!We are replenishing our stock,We will send the keys to your email within 48 hours from your reservation.
Product Description
Tom Clancy's Rainbow Six Siege is the upcoming installment of the acclaimed first-person shooter franchise developed by the renowned Ubisoft Montreal studio for the next generation of consoles and PC.
Inspired by the reality of counter-terrorist operatives across the world, Rainbow Six Siege invites players to master the art of destruction. Intense close-quarters confrontations, high lethality, tactics, team play, and explosive action are at the centre of the experience.
The multiplayer gameplay of Rainbow Six Siege sets a new bar for intense firefights and expert strategy in the rich legacy of past Rainbow Six games.
Features:
Counter-terrorist units:
Counter-terrorist operatives are trained to handle extreme situations, such as hostage rescue, with surgical precision. Operating in tight formations, they are experts of close-quarters combat, demolition, and coordinated assaults.
The siege gameplay:
For the first time in Rainbow Six, players will engage in sieges, a brand new style of assault.
Procedural destruction:
Destruction is at the heart of the siege gameplay. Leveraging Ubisoft Montreal's proprietary Realblast engine, players now have the unprecedented ability to destroy environments.