Avira Antivirus Pro 2017 3 PC 1 YEAR Global
Download it on https://www.avira.com/en/download/product/avira-antivirus-pro
In order to activate Avira Antivirus Pro:
1.Start the Avira software by double-clicking the Avira icon. Usually, it is located on your desktop.
2.Click Help and then License management (A new window called Welcome to the license wizard will open.)
3.Type your activation code into the field Activation code
4.Click Next
5.The Registration window opens. Please check if your data are correct and update them if necessary
6.Click Next
7.In the Result window you can see that the license validity has been activated (field: License valid until)
8.Click Finish
Show All Content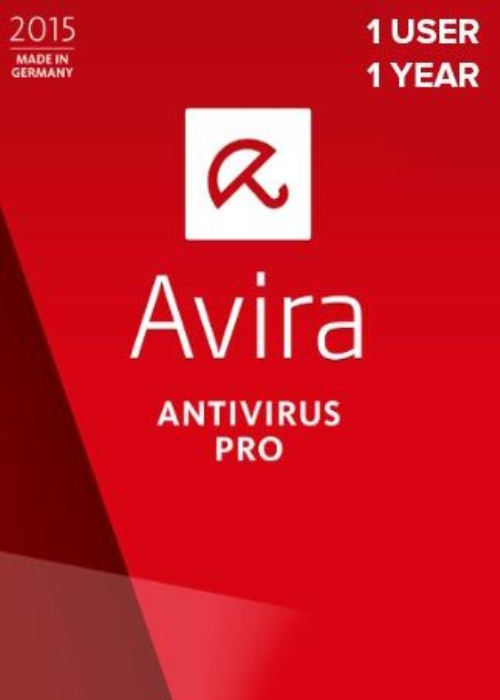 Platform:

Product Description
Avira Antivirus Pro 2017 is the quick and easy way to protect yourself from online threats - without all the hassle. Avira Antivirus Pro 2017 is built upon some of the most powerful security technologies in the world. Combining advanced heuristics with the power of cloud computing, we make sure that you have the strongest protection possible. But you don't have to take our word for it, Avira's antivirus technology is trusted by millions of users and consistently earns the praise of independent review platforms. With near-perfect scores across all tests, Avira is an industry leader in detection, protection, performance, and malware removal.

Avira Antivirus Pro 2017 protects against viruses and online threats, safeguards your confidential financial data, and also improves your PC's performance in the process. Globally, Avira protects has been installed on over 500 million devices worldwide; safeguarding against viruses, phishing sites & other malicious websites. Driven by the idea of a worry free online life, Avira has been offering first-class antivirus technology for over 30 years. The products are easy to install and a breeze to use, setting them apart from the rest.

Features:
* Super Secure - Avira is one of the most highly awarded antivirus solutions in history – and it just got better. Our next-generation security has an upgraded virus engine with enhanced malware removal and the industry's best self-defense capabilities.

* Super Light - As most of the malware analysis takes place in the cloud, Avira Antivirus Pro 2017 won't slow you down. Avira Antivirus Pro 2017 also proactively blocks sneaky PUAs from being downloaded onto your PC.

* Share content, not malware - Avira's NEW Antivirus Pro includes Network Protection that scans not only your files and folders, but also the ones you share with others. This way you don't ever spread or receive malware.

* Antivirus made simple - Developing antivirus software is complex, but using it doesn't have to be. Pick the user-friendly antivirus solution that offers easy installation, automated scans, intuitive interfaces, one-click repair, and a gaming mode that suspends notifications.